Prints
The Giclée art print meets the highest demands placed on graphics by artists, museums and collectors and uses chemistry-free, water-based inks and natural raw materials. As a result, the Giclée art print has conquered an equal place between traditional graphic techniques such as etching, screen printing and stone lithograph.
The paper prints of my paintings are slightly smaller than the original and printed on German Etching Fine Art Paper. The canvas prints are printed to the same size as the original on high-quality Lyve Archival Certified canvas and provided with a UV top coating. More information about the production process can be found at www.re-art.com. You can inquire after prices and order a print by sending an e-mail.
Notebooks
A few years ago, I had a small edition of a notebook made for friends and family with a print of a painting on the cover. My own copy went with me to lectures and workshops where participants asked to purchase such a booklet. That is why I had a small series of notebooks made of my early paintings. The booklets are of high quality, bound with acid-free paper sewn with a reading ribbon, and a detail of the painting on the inside of the cover. Available are:
- The dancer
- The Beloved (lying)
- The Masked Lady
- Unity
You can order a notebook by sending an email.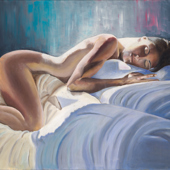 The beloved notebook cover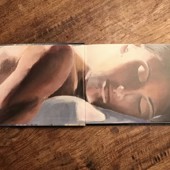 The Beloved notebook detail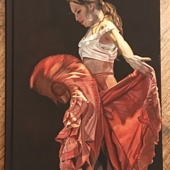 The dancer notebook cover
The Dancer notebook detail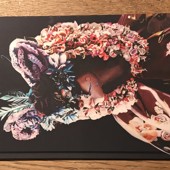 Masked Woman notebook cover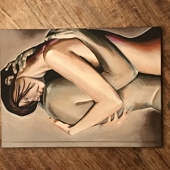 Unity notebook cover
Unity notebook detail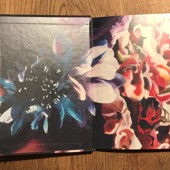 Masked Woman notebook detail